Operations Manager
Early Intervention Services
---
Josh is a proud Anaiwan man with close connections to the Kamilaroi community, who currently lives and works on the lands of the Darug and Tharawal people. Having worked in the sector for almost a decade, he has seen his career advance rapidly.
Having started out as a caseworker at just nineteen years old, Josh quickly realised his passion for making real change, and his ability to grow and advance within the community services sector. He has gone on to work in a range of positions, including Senior Casework positions and acting Management positions.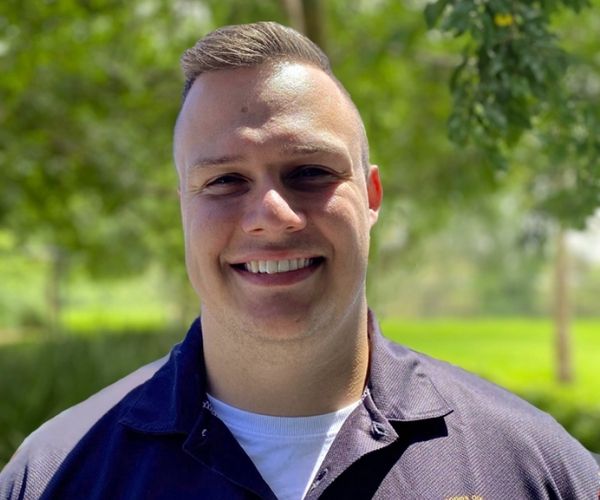 Before coming to work at NBAC, Josh worked at the Department of Communities and Justices as a Permanency Coordinator, which increased his skill sets particularly in mediation and his knowledge of the 'moving parts' of permanency programs. He also gained a lot of knowledge surrounding the practices of different agencies and the department, which allowed him to gain insight in decision making processes and develop a solution-focused approach to any problem.
He is dedicated to influencing positive change in the lives of children and young people. He achieves this through striving to keep every aspect of our service focused on keeping Aboriginal children at home or with their families;
"From experience, I know how important strong relationships and belonging is to children's development, and I hope to influence that for as many children and young people as possible" says Josh.
Keeping our kids at home safe through Family Preservation, or with their family through Kinship Foster Care is at the heart of Josh's work. He aims to see changes in the sector to better support our kids, including tackling systemic racism to create stronger pathways for consultation with Aboriginal Community Controlled Organisations (ACCOs) like NBAC to enable us to have direct input into the decisions made about our kids.
Josh holds a Bachelor's Degree in Social Sciences, majoring in Criminology and Criminal Justice from Western Sydney University.
Our Foster
Care Stories
---
Sharing the stories of our foster carers allows us to tell you about the real impact our community has. The patience, compassion and perseverance of our carers are truly inspiring, and show how we can bring tangible and positive change to the lives of children and young people in our care.
Supported by