Becoming foster carers had been on Julie and Dean's mind for some time, but life had always got in the way. When they were in their 50s, they decided that it was the right time to open their home.
"It had been something we had been talking about for years," says Julie. "All our children were grown and had left the house, so we had so much space.
And we knew from the start that we could provide a safe and secure home for these kids."
Fast forward fourteen years… and Julie and Dean are still providing that safety and security to four beautiful kids.
Fast growing family
---
Sometime after their initial enquiry, Julie and Dean started the process of becoming certified carers. And it moved very quickly after that!
"Once we had completed all our training and assessment, we got a phone call to see if we would take Jacob*," says Julie.
At just 12 days old, Jacob was still in the hospital. He was unable to return to his birth mother and was in need of care… so Julie and Dean stepped in and have been caring for Jacob ever since.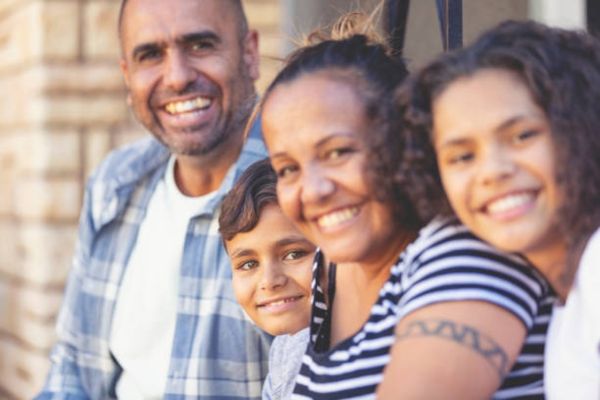 "He was this tiny, beautiful, baby boy," says Kylie. "And now he is coming up to his 13th birthday with us. And he's just as gorgeous now as he was when he was a baby."
Julie and Dean were busy caring for Jacob as a baby when their home became a whole lot busier with the arrival of Alex and Tamara.
"When Jacob was about eight months old, we got the phone call to see if we would take Alex," says Julie. "He was about a week off his second birthday when he came into our care.
A few months after, we got the phone call about Tamara," says Julie. "She was eight months old.
So, we had three kids under three!" says Julie. "I don't know how we did it, but I'd do it all over again if I had to."
After caring for Jacob, Alex and Tamara for twelve years, their family grew again with the addition of Luke, Alex's biological brother.
"It is so special that Alex and Luke can grow up together," says Julie.
"Alex just loves looking after Luke… it's really great to see."
Patience and consistency
---
Like any family, they have had to overcome certain challenges. Thankfully, NBAC has been there to support Julie and Dean – and the kids.
"Alex has a number of medical issues," says Julie. "But the support for this has been great.
We get all the assistance we need for his specialist appointments and anything else he might need."
Julie and Dean's patience and consistency are the cornerstones of their care and help minimise other challenges.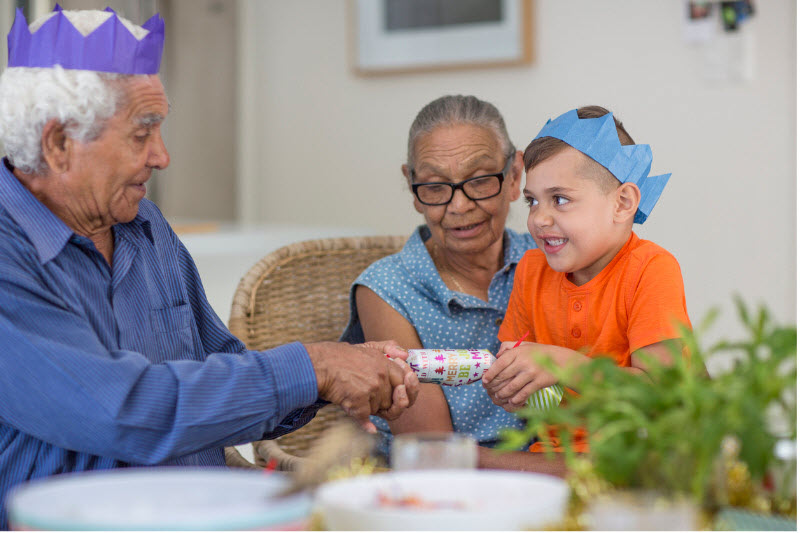 "Routine and consistency are the most important things," says Julie. "These kids have had a routine from the day we brought them home, and they still have a routine now.
I think that by having this consistency, they can feel safe and secure," says Julie.
"To this day, they're still great kids."
An extended family
---
The positive effect that Julie and Dean's care has had on the kids isn't just about their safety and security. They have been able to experience the joy of growing up in an extended family.
"We just see the kids in our care as an extension of our family," says Julie. "We go on holidays together every school holiday and the kids just love it.
And our foster kids have grown up with our grandchildren, and it is so wonderful to see them grow and play together."
And while there have been challenges and difficult times, Julie and Dean see their decision to become foster carers as one of the best decisions they have made.
"If you're willing to put the hard work in, it is so worth it," says Julie. "The rewards are the kids! We wouldn't change it for anything."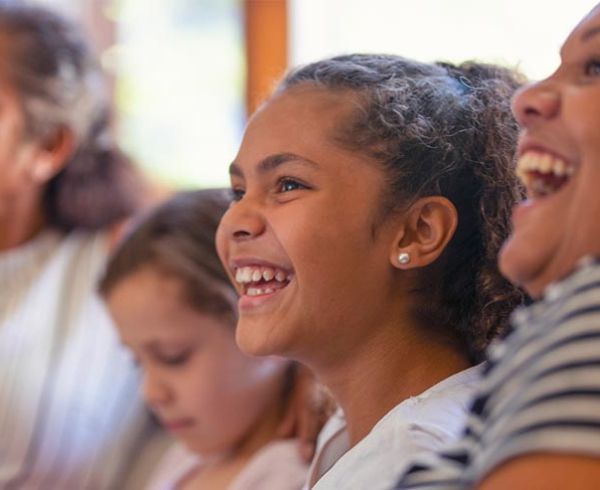 Becoming a foster carer
---
If you're interested in becoming a carer, get in touch with the team at NBAC. We can answer your questions, talk you through the process and let you know what's involved when becoming a carer.
Our Foster
Care Stories
---
Sharing the stories of our foster carers allows us to tell you about the real impact our community has. The patience, compassion and perseverance of our carers are truly inspiring, and show how we can bring tangible and positive change to the lives of children and young people in our care.
Supported by